The Hunt: Book 1
When Adam "Mac" McCulough loses his wife, Abby, in 1876, he is left to bring up his four young daughters, Sara, Becky, Julie, and Angela. Mac, a rancher and the sheriff of nearby Elkhorn, calls on his longtime friend Ezra Hawks, a half–White Mountain Apache, to help him on his ranch and to raise his girls. Together, the men teach the daughters to shoot, hunt, fish, track, and survive in the wild. Life rolls along for this unusual family, but an incident from Mac's past comes back to haunt him. Before settling down with Abby, he worked as an Arizona Ranger and played a key role in the capture and conviction of a group of men who beat and raped a family in Prescott. The men, now released from jail, track down Mac and exact their revenge. Sara, Becky, Julie, and Angela are determined not to let the men get away with the murder of their father. They strike out on their own to hunt down the killers, but their quest for vengeance may come with a high price.



ORDER A COPY NOW!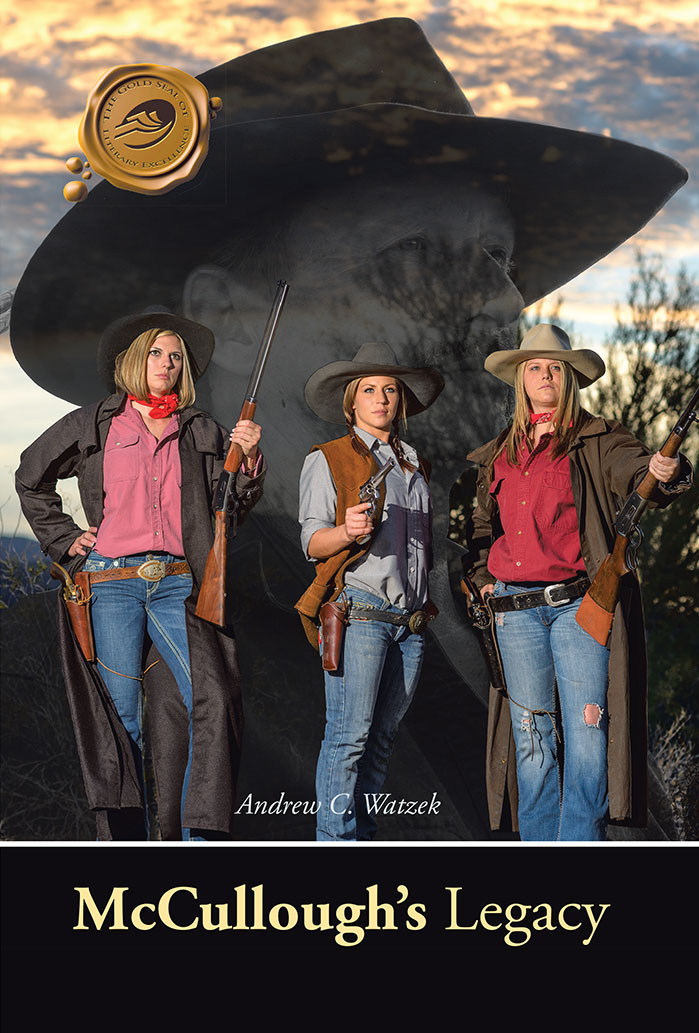 McCullough's Legacy: Book 2
After avenging the death of their father, the McCullough girls are left alone to run their cattle ranch. In order to keep their ranch alive, they must drive their herd to market in Kansas. They hire an old Buffalo Soldier named Buford Riley, nicknamed Bo, as their ramrod. Among the many perils on the trail was a family that had been beaten and murdered. There was one surviving member, a young girl that had been beaten, raped, and left for dead. The girls rescue her and nurse her back to health. She becomes as close as the sister they lost in the fight with their father's murderers. A chance meeting with one of the men that left the young girl for dead results in a fierce and costly gun battle at the end of their drive.



ORDER A COPY NOW!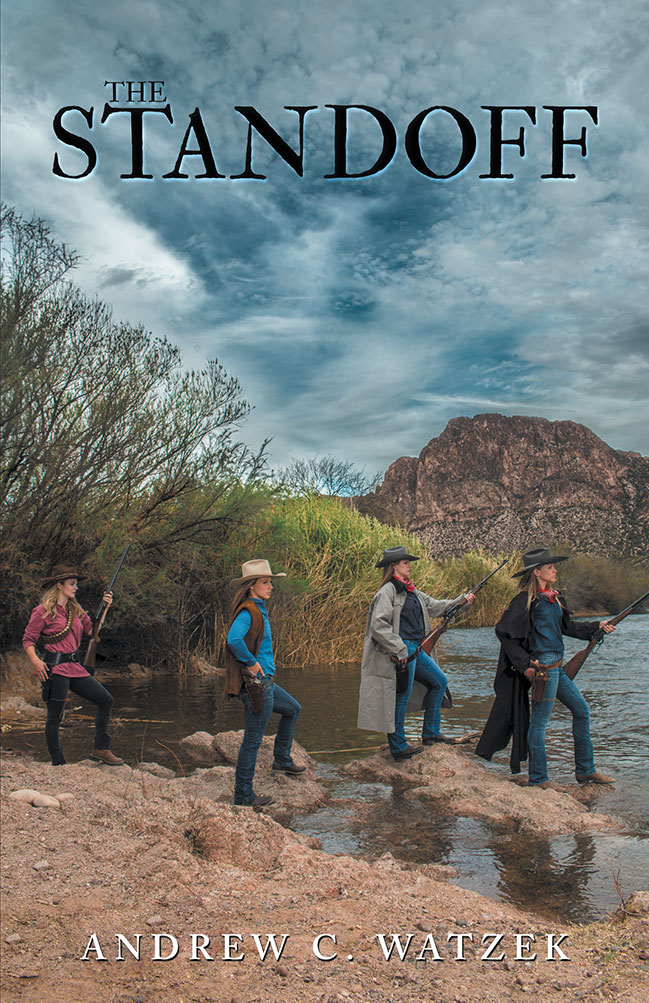 The Standoff: Book 3
While on a short fishing trip, Angela notices that the creek, which runs through their ranch and is the water supply for their cattle, isn't as high as it should be for that time of year. During their investigation, they find that a mining company has built a dam on the river, cutting off a needed lifeline for the ranchers. The McCulloughs tell the other ranchers in the area about what they have found, and everyone tries to figure out what to do about their predicament. The girls go up to the mine to talk with the manager; however, the big mining company refuses to release any water. The McCulloughs and the neighboring ranches vow to get their water by any means necessary. What will come next? Will one side break first? Will there be a range war in a fight for water in the desert? Only time will tell.



ORDER A COPY NOW!